Thank You For Your Reservation
Your puppy reservation has been approved.
Please check your email for a confirmation of purchase.
Please print your confirmation email and bring it along with you to the store within 24 hours. If you have any questions or concerns, please call the store 770-396-7358
If you're looking to finance this puppy, please take a look at the options below.
Petland Credit Card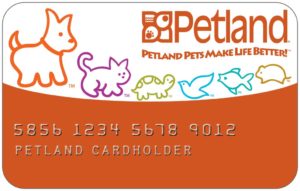 Our Petland Credit Card is a great way to shop for your pet. The Petland Credit Card is a revolving line of credit that you can use, in our store, for all of your pet's needs. Click Here to Apply Now!
Lending USA

*Minimum payments are required for each Credit Plan. Valid for single transaction only.
Credit card offers are subject to credit approval.
Petland Credit Card Accounts are issued by Comenity Capital Bank.